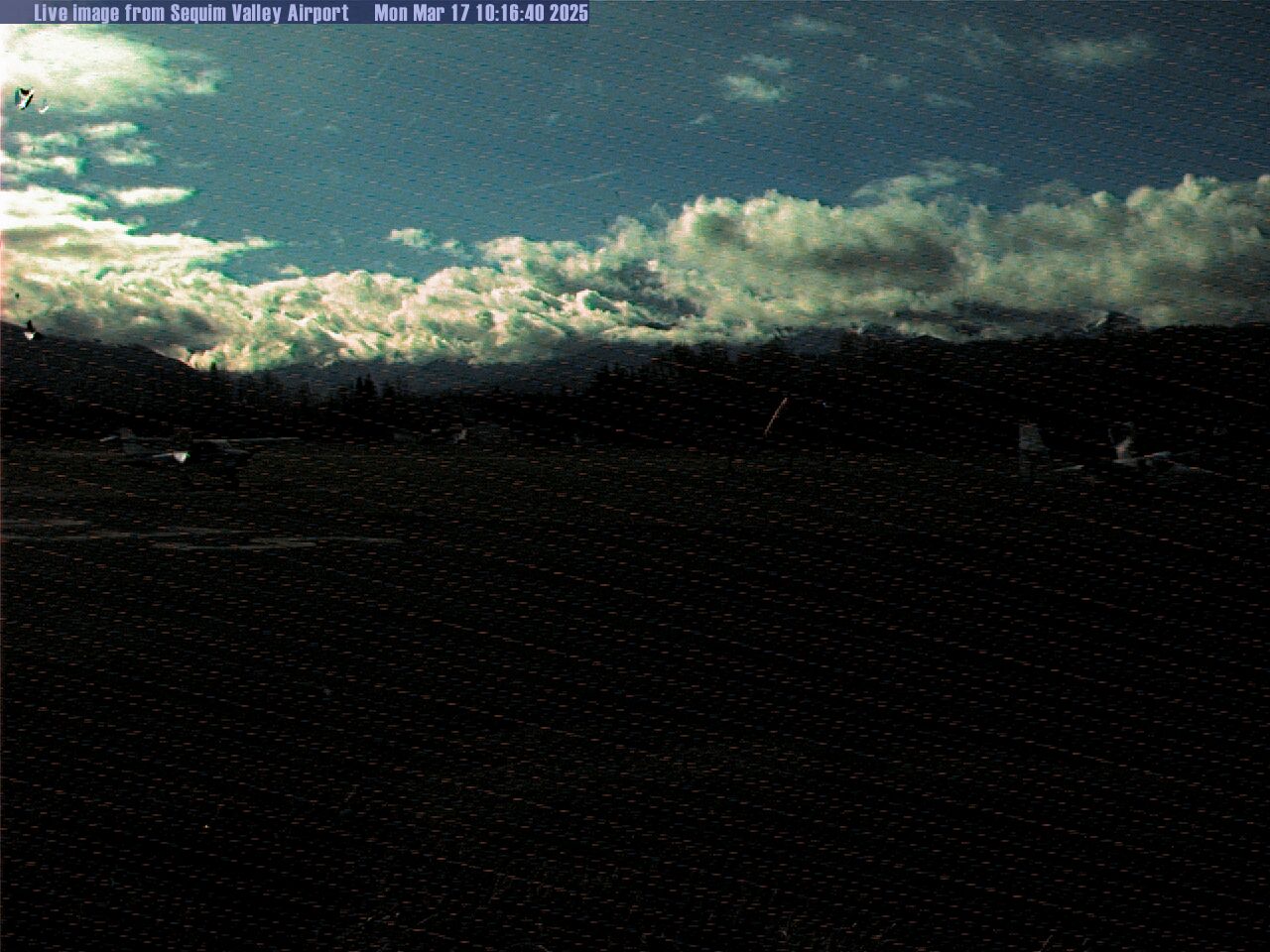 This webcam is located at Sequim Valley Airport 3 miles west of Sequim. It looks to the south across the aircraft ramp and runway towards the Olympic Mountains.
See time lapse web cam below showing, day, week, month and year.
See menu at bottom of webcam time lapse screen below to view day, week, month or yearly time lapse views.
Port Angeles William R. Fairchild Airport webcam
Port Townsend Jefferson County Airport webcam